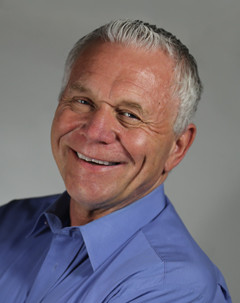 Joe Truscott is both a Chartered Professional Accountant and a Chartered Accountant
He is the sole practitioner in the firm of Joseph A. Truscott a Professional Corporation. Joe has worked in public practice throughout his entire career. He previously was in partnership in the firm of Levy, Feldman, Truscott & Co. Chartered Accountants. He left the partnership in 1996 to become a sole practitioner and to build a firm that reflected his personal vision and goal to provide the highest level of personal service to clients who require a broad range of services – big firm advise at a price you can afford.
Joe is a board member of both the Hamilton and Niagara Canada Revenue Agency Tax Consultation Steering Committees, a member of the Canadian Tax Foundation, the Society for Trust and Estate Practitioners and on various other tax advisory boards and organizations.
Joe earned both a Marketing & Accounting diploma from Mohawk College, his Bachelor of Business Management Degree (B.B.A.) from Ryerson University and his Certified Management Accountant designation (C.M.A.) from the Society of Management Accountants. Joe obtained his Chartered Accountants designation with The Institute of Chartered Accountants of Ontario and most recently, his Trust & Estate Planners Designation from the Society of Trust & Estate Practitioners.
During his early years of practice, Joe was involved in various aspects of setting and marking national examinations in the areas of income tax, accounting and auditing for The Institute of Chartered Accountants of Ontario, The Society of Management Accountants, The Ontario School of Accountancy, York University and other educational institutes.
Joe has previously worked closely with The Institute of Chartered Accountants in the capacity of Practice Inspector auditing CA firms' adherence to the Institute's professional standards, and as Practice Investigator, probing charges of professional misconduct against Chartered Accountants. Joe continues his close ties to The Institutes of Chartered Accountants as a member of the Applications Committee.
Joe has lectured in a variety of areas of Income Tax, Financial and Cost Accounting for Mohawk College, The Institute of Chartered Accountants, The Society of Management Accountants and The Certified General Accountants of Ontario.
In 2008, Joe was honoured by Mohawk College as one of their elite top 40.
Additionally, Joe is involved in giving back to his community.
As a previous student of Prince of Wales Elementary School, Joe mentors grades 7 & 8 students and provides scholarship opportunities to top graduating students.
Joe is a consummate learner and on a monthly basis continues to attend many courses and seminars to obtain the latest and most creative business and income tax planning strategies to share with his clients. Joe's role is to know taxation inside-out so his clients don't have to.
Joe is currently enrolled in The Institute of Chartered Accounts In Depth Income Tax program that will lead to his status of an Income Tax Expert.
Joe firmly believes in keeping up to date in order to best advise his clients. With that in mind, he is a member of several groups, including but not limited to the following:
Revenue Canada Hamilton & District Tax Consultation Committee
Canadian Tax Foundation
Society for Trust an Estate Planners
Aird & Berlis Tax Seminar Group
Cadesky & Associates Tax Seminar Group
Hamilton Chartered Accountants Discussion Group
Oakville Chartered Accountants Discussion Group
National Association of Small Business Accountants
Association of Independent Consultants
American Institute of Certified Public Accountants
Society of Management Accountants of Canada
Society of Management Accountants of Ontario
Association for Accounting Marketing
2020 Canada Inc.
Canadian Professional Sales Association
Canadian Payroll Association
E-FILE Association of Canada
The American Institute of Professional Bookkeepers
Over the years, Joe has contributed a great deal of his time to serve on a number of committees including the following:
CPA Canada Small and Medium Practitioners Tax Committee
Co-chair on Hamilton Tax Practitioners' Group Steering Committee
Hamilton & District Tax Practitioners' Group Steering Committee
Mohawk College Business Advisory Committee
Institute of Chartered Accountants of Ontario Applications Committee
Member of Public Accounting Practice Review Committee for Certified
Management Accountants Organization
Most recently Joe has contributed a significant amount of time in expanding his income tax skills and has completed the following
In 2012 The 6 day CPA Tax Practice Program
In 2015 The prestigious 3 Year CPA In Depth Income Tax Practice Program involving over 500 hours of time annually
In 2016 the 2 day CPA In Depth Tax Disputes Resolution Program
In 2017 the 5 day CPA In Depth Tax Issues for Owners – Managed Business Program
In 2018 the…
In 2019 CPA Ontario Practice Management and Tax Summit
Annual Society of Trust & Estate Practitioners 2 day Conferences
Annual Canadian Tax Foundation 2 Day Conferences
Attending various Canadian Tax Foundation 1 or 2 day Tax Practitioner Sessions
Need Income Tax & Business Help?
Ever wonder if your current accountant is doing everything they should to maximize your profit and reduce your tax? Are you looking for a Chartered Accountant for your company? We'd like the opportunity to discuss your particular situation.
Our team of tax experts are skilled at handling all forms of challenges that businesses face – large or small – whether it's bookkeeping needs or complex tax issues. We'll not only assist you with your current requirements but also provide recommendations and guidance for continued growth.
 It is your opportunity to hear what we can do for you. How we can save you money. We can evaluate, together, how your current business plan will take you in the right direction to achieve your goals. It's your opportunity to discover how we can provide 'Big Firm Advice at a price you can afford'.